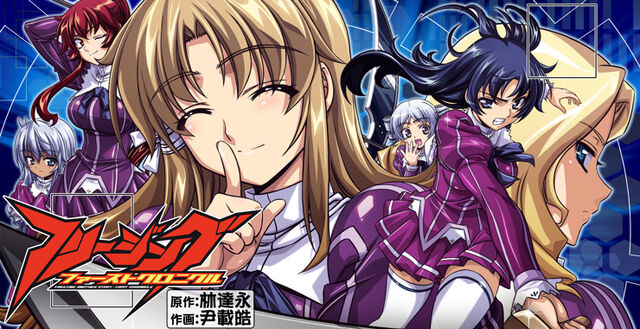 Freezing: First Chronicles (Japanese: フリージング ファーストクロニクル , Hepburn: Furījingu - Fāsuto Kuronikuru , Wapuro: Furiijingu - Fausuto Kuronikuru ; Korean: 프리징 -퍼스트 크로니클- , Revised: Peulijing - Peoseuteu Keulonikeul) is a spin-off of Freezing. The story was written by Lim Dall Young (林達永), drawn by Youn Jae Ho (尹載皓), produced by Artlim Media, published by Comic Valkyrie, into Japanese. It is also called "Freezing Another Story: First Chronicle". It is based on the adventures of Chiffon Fairchild at West Genetics.
The first chapter of the manga debuted in Comic Valkyrie volume 34, the 2011 November issue, which was published on 2011-09-27, and featured on the cover of the monthly pulp manga magazine.
The first volume tankoban edition was published on 2012-02-29 under the Valkyrie Comics (VC) imprint.
The direct prequel to First Chronicles appears in Freezing manga Volume 10, as the omake gaiden sidestory chapter "Those Who Make The Rules".
External links
Edit
Community content is available under
CC-BY-SA
unless otherwise noted.